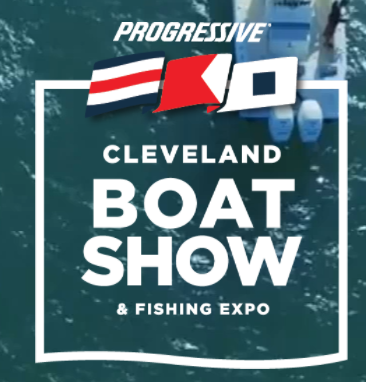 Cleveland Boat Show & Fishing Expo (Cleveland Boat Show & Fishing Expo)
Physical Exhibition
Fri, Jan 15 2021 - Sun, Jan 24 2021
Mid-America Boat Show provides the attendees with the opportunity to learn how to cast fishing lines from a runabout, pontoon boat or sailboat, and try to tie-off and properly place spring lines on a boat. It provides the attendees with the information about dealers, marinas, restaurants, resorts, clubs, boating techniques, and equipment.
Introduction
WELCOME ABOARD
Join us as we celebrate 65 years as Ohio's largest boat show. The Cleveland boat show has always been about more than just buying your next vessel. We are a celebration of the North Coast lifestyle.
Due to the pandemic, the Ohio boating community has many new faces. As seasoned boaters know, the Cleveland boat show is where we begin to prepare for and dream of a new season on the water.
We have reimagined the Cleveland Boat Show into a nautical event like no other. We have added unique educational tracks for novice, intermediate, and experienced boaters for the first time! We have created informative seminars like "Boating in the Lake Erie Islands" and "How to Be A Great First Mate." PLUS, we have added a variety of entertaining activities for boaters of all ages.
We can't wait to set sail with you at the 2023 Cleveland Boat Show!