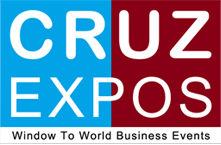 Health, Beauty & Wellness Virtual Expo (Health, Beauty & Wellness Virtual Expo)
Physical Exhibition
Thu, Jan 21 2021 - Sat, Jan 23 2021
Virtual Exhibition
Thu, Jan 21 2021 - Sat, Jan 23 2021
Organizer :
India's only and most influential Boat and Marine related Exhibition is now going Virtual- in a completely immersive digital experience. Embracing the new normal, IBMS will be location-agnostic for the first time ever. This means, visitors and participants can join the Live Event and attend the technical discussions; connect with leaders across sectors and across geographies; and network with their peers from the convenience of their homes, anywhere around the world.
Introduction
Health, Beauty & Wellness Virtual Expo
The Gateway To New Possibilities
Health, Beauty & Wellness 2021 Virtual Expo will be held from Oct 21st to 23rd, 2021 and will be a gathering of brands, companies and experts showcasing their products, trends and services for a niche and professional audience. The expo will be a trusted platform for local business to convene and showcase innovative products, as well as gain opportunities with stakeholders expanding beyond Asia. With an ever-growing beauty and wellness market here in India, propelled with the rapid development of technology, new possibilities in the market are clearly evident. The three day event is an amalgamation of breakthrough technologies, up to the minute products and engaging showcases. This comprehensive business and networking platform encapsulates the overall well being and the look-good, feel-good and live-good ethos of the new generation.