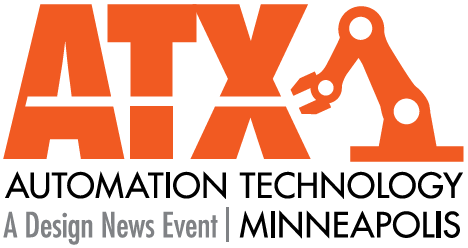 Automation Technology Expo Minneapolis (ATX Minneapolis)
Physical Exhibition
Sun, Oct 02 2022 - Mon, Oct 03 2022
Automation Technology Expo (ATX) Minneapolis - The Midwest's Largest Advanced Design & Manufacturing Event
Connect with 500+ Leading Suppliers and 5,000+ Industry Professionals
Connect With The Future of Automation
Automation Technology Expo (ATX) Minneapolis connects you with top industry experts. But that's true of other trade shows. What sets ATX Minneapolis apart is that it's combined with four other complementary events. That means you have a chance to circulate outside your usual network and discover how other companies across the supply chain are solving their end-to-end manufacturing challenges, from automation to AI, packaging, and plastics.
The heart of this show is not only about helping you connect with automation suppliers, but also with industry leaders in plastics manufacturing, packaging, automation, robotics, medical technology, and more.
Register now for your free expo pass and connect with leaders across the supply chain at ATX Minneapolis this October.
Introduction
Who Should Attend ATX Minneapolis?
This event is designed for experts who need to solve tricky challenges in robotics and automation technology. Come discover how solutions in packaging automation and 3D printing can impact multiple markets.
This is the place where exhibitors, engineers, executives, and thought leaders can learn, contribute, and create solutions to move the industry forward.
Expand Your Expertise with a Conference Pass
ATX Minneapolis is a place where innovative thinkers come together to solve big challenges. You can take this a step further and join the Medical Design & Manufacturing conference, which offers three immersive tracks: R&D, Product Development, and Quality & Manufacturing.
Conference Topics Include:
Emerging technologies
Materials and coatings
User-centered design
Artificial intelligence
Sensor technologies
Usability testing
Automation
Scale up and slim down