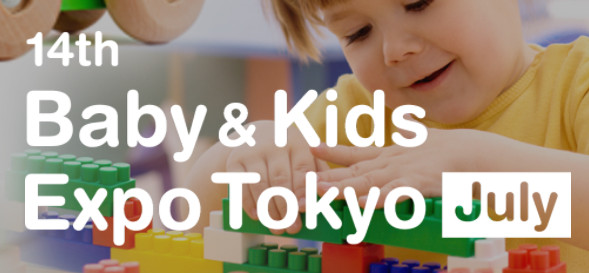 Baby & Kids Expo Tokyo (Baby & Kids Expo Tokyo)
Physical Exhibition
Wed, Jul 06 2022 - Fri, Jul 08 2022
"Japan's Leading Trade Show for Baby and Kids' Items"
The Baby & Kids Expo is Japan's leading trade fair for gifts, home, and interior products and it features a display of every baby and kids' items, fashion wear, toys, nursing products, strollers, dad products, maternity goods, etc. It is the best place for importers, wholesalers, retailers and buyers from across the world to place orders, as well as finding OEM/ODM partners.
Introduction
LIFESTYLE Week TOKYO [JUNE] is World's leading trade fair for Gifts, Stationery, Homeware and Fashion.
It is the best sourcing venue for Made in Japan & Worldwide products as well as finding new OEM/ODM partners.
LIFESTYLE Week [TOKYO] consists of:
 ● 16th GIFTEX TOKYO [JUNE] - Variety-Gifts Expo
 ● 13th Baby & Kids Expo Tokyo [June] 
 ● 12th Fashion Goods & Accessories Expo Tokyo [June] 
 ● 8th Health & Beauty Goods Expo Tokyo [June] 
 ● 12th Table & Kitchenware Expo Tokyo [June] 
 ● 5th Interior & Home Decor Expo Tokyo [June] 
 ● DESIGN TOKYO 2021 - 12th TOKYO DESIGN PRODUCTS FAIR
 ● 32nd ISOT TOKYO [JUNE] -  INTERNATIONAL STATIONERY & OFFICE PRODUCTS FAIR