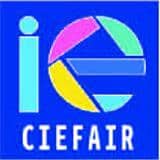 China (Shenzhen) International Cross-border eCommerce Supply Chain Fair (CBE) (CIEFAIR)
Physical Exhibition
Thu, Sep 22 2022 - Sat, Sep 24 2022
China (Shenzhen) International Internet & E-commerce Expo proudly establishes itself as a front runner in franchising and retailing industries as well as internet & startups, logistics & transportation industries. This event revolves around services such as internet entertainment, social media, social commerce, to that of cloud computing, big data, Saas, IDC associated with this field and much more covering the internet and startups sector. With an emphasis on Chinese and cross-border e-commerce, it helps improve the chains in consumer internet and industrial internet; innovative information technologies, for example, cloud computing, big data, and AI boost the development of the digital economy into a new era.
Introduction
About CIEFAIR
Centering on cross-border e-commerce supply chain, comprehensive foreign trade services, cross-border e-commerce products selection, digital trade, AI, block chain, cloud, intelligent manufacturing, IoTs, industrial Internet and other hot spots, CIEFAIR will show the application of Internet technology in various industries and fields. With the docking and integration of Internet enterprises and traditional industries, the penetration of digital technology into various industries is accelerated. 5G and AI are used to promote the digital transformation of industries. Innovative applications and business models are emerging. The front-end consumption Internet drives the rise of the back-end Industrial Internet.
Advantages of CIEFAIR
1. Focus on the latest developments in the industry,deduce the style of the Internet industry: display global technologicalachievements, help Chinese traditional enterprises to open the era ofindustrial Internet, to make Chinese brands stand out globally.
2. Magnificent scale, Globalradiation: Held concurrently with the 15th China (Shenzhen) InternationalLogistics and Supply Chain Fair, massive resources throughout the industryupstream and downstream industrial chain, more than 140000 professional visits.
3.    Build the professional andefficient face-to-face supply and demand docking platform: to solve thedifficulties for the operators and managers of enterprises, select high-qualityand all-round solution providers; to integrate resources, strengthen contactswith target buyers, and promote mutually beneficial cooperation betweenenterprises.
4.   High-level precise docking activities: leadingenterprises, elite talents, business executives, industry leaders, etc.,gathered together and take totally.
5.   Competing forthe industry leader, tapping the innovation power of the industry, commendingthe industry leaders, highlighting the strength and style of the company
6.    The 5th Shenzhen International Cross-Border E-Commerce Exhibition and Cross-Border E-Commerce Selections Conference - from the initial cross-border e-commerce exclusive supplies factory product display to the active participation of cross-border e-commerce platforms and sellers, let cross-border e-commerce sellers connect with the suppliers manufacturers at zero distance, find the specific and most cost-effective best sellers, learn the latest industry information, find the most suitable business partners, and the large-scale quality cross-border e-commerce service providers on site can provide one-stop all-round services to serve for cross-border e-commerce.
7.    Forums & Summits, famous people gathered: Focus on the hot issues and topics of Cross-border E-commerce, Practical experience sharing, high-end business matching, leading representatives of corporate executives together, it's a global industry event that cannot be missed.
8. Multiple product application experiences, product conferences, etc. make the audience and purchasers more directly understand the latest products and technologies of the enterprise, and enhance the sense of on-site interaction.
9. Digital & Strong Promotion for exhibitors: you will have the opportunity to obtain various advertising resources for free (Live broadcasting for interview, Logo on signs, Logo displayed on the Forums, Video carousels, Flyers in the forum data bag ) , offline / online advertising ( Exhibition Catalogue, invitations and other printed materials, EDM E-mail to visitors, official website / WeChat Subscription / Sina micro-blog / Self-media channels, etc. all-year corporate news free promotion), 10-15 minutes of speech time , new product release and many other value-added services.