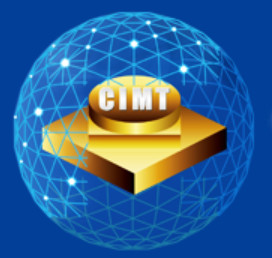 China International Machine Tool Show (CIMT)
Physical Exhibition
Mon, Apr 12 2021 - Sat, Apr 17 2021
"The World Largest Industrial Machine Tool Trade Show"
The China International Machine Tool Show has become one of the leading platforms for the international machine tool industry within China and the entire East Asian region. All the famous machine tool manufacturers will come to take part in the show in order to display the most advanced manufacturing technology and equipment. The products display like Metal Cutting, Metal Forming, Fabrication Equipment, EDM, Laser, Plasma and Non-traditional Processing, Industrial Robots, Material Handling and much more.
Introduction
Since founding in 1989, China International Machine Tool Show held in every odd year has been successfully held 16 sessions so far. CIMT is the most prestigious, largest scale and most influential professional machine tool exhibition in China, regarded by the global machine tool industry as with the same popularity of EMO of Europe, IMTS of US and JIMTOF of Japan. CIMT is one of the four famous international machine tool exhibitions, which could not be missed. Along with the continuous lift of international standing and influence, CIMT has become an important place for exchange and trade of advanced global manufacturing technology, and a display platform for the latest achievement of modern equipment manufacturing technology, and vane & barometer of machinery manufacturing technology progress and machine tool industry development in China. CIMT converges the most advanced and applicable machine tool & tool products. For domestic purchasers and users, CIMT is an international investigation without going abroad.
The 16th China International Machine Tool Show (CIMT2019) was held from April 15th-20th, 2019 at China International Exhibition Center (New Venue), Beijing. The theme for CIMT2019 was "Win the smart future together", there were well known enterprises and brands of global machine tool manufacturing industry in powerful formation presented at the exhibition. There are 1712 exhibitors from 28 countries and regions participating in the exhibition, among them, 838 were domestic exhibitors and 874 came from overseas, the exhibition area for domestic and overseas exhibitors accounted for about 50% respectively. Industry associations and trade promotion organizations from 13 countries and regions formed pavilions to participate in the exhibition, they were Germany, France, Korea, Czech, USA, Japan, Swiss, Spain, Italy, India, Britain, China Taiwan Region and China Hong Kong Region, the exhibition used all of the 8 indoor exhibition halls and 4 temporary exhibition halls on the east side of the venue and 2 temporary exhibition halls on the west side of the venue, the total exhibition area was 142,000 square meters, an increase of 8.4% over CIMT2017. During the exhibition, 62 organizers and exhibitors organized 105 forums, conferences and technical exchange activities. The 6-day exhibition attracted 139079 professional visitors from 81 countries and regions, the total number of visitors was 319371. The coverage of exhibit varieties and specifications were innovated at a new level. Tens of thousands of exhibits in the industrial chain catagory include machine tools, functional components, CNC systems, measuring instruments, electrical appliances, cutting tools, accessories, etc.. The latest products of "China debut", "Asian debut" and "global debut" were just too many to watch for visitors, providing a most extensive choice for the purchasers.