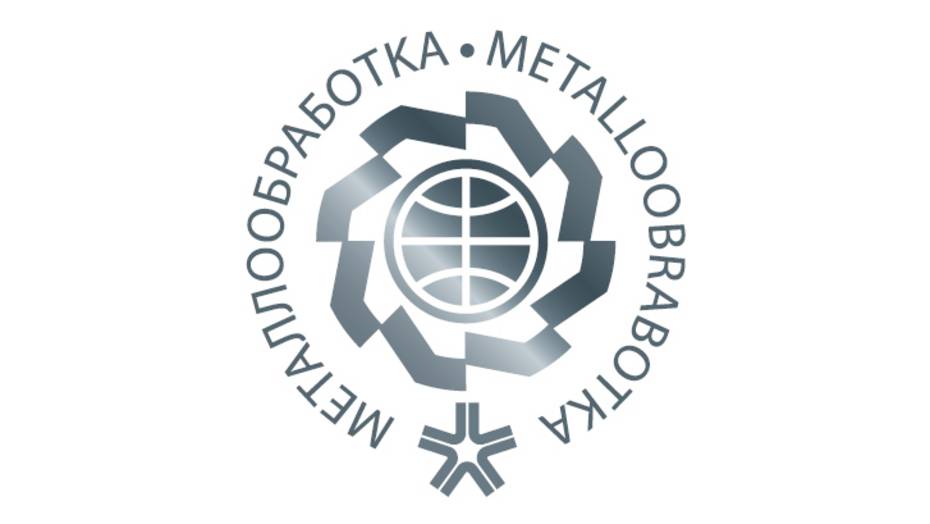 METALLOOBRABOTKA (METALLOOBRABOTKA)
Physical Exhibition
Mon, May 22 2023 - Fri, May 26 2023
"In between annual editions of Metalloobrabotka its exhibitors are working on new developments and creating new designs and technologies to demonstrate them later at the show. Today, Metalloobrabotka is the main and largest machine-building trade fair where one can show the latest trends of metalworking and metalworking equipment.
Metalworking is growing every year. There are no bigger larger metalworking trade fairs in Russia. Nowadays the government offers its support to create a more favorable environment for machine-building enterprises. It helps to develop advanced technologies and products.
More than 500 companies from 30 countries take part in this show. There are businessmen who come here to meet their targets and plans. Today, those who want to work in the Russian market have to do it according to our laws and rules. The thing is that foreign companies which form joint ventures with Russian manufacturers get some economic benefits."
Introduction
Metal-cutting machinery
Intelligent machine tool units and hi-tech equipment
Special purpose machine-tools; precision, automatic and semi-automatic machines, universal manually controlled machines
Heavy-duty and unique machine-tools, automatic lines; NC and CNC machines, multi-purpose machines and complexes; flexible manufacturing cells and systems
Equipment for EDM, laser, plasma and other types of machining, equipment for combined processes of metalworking
Metal-forming machinery

Mechanical and hydraulic presses and systems
Automatic metal-forming machines, including CNC machines; forging machines and systems
Flexible CNC press-forging machinery
Laser equipment and technology
Sheet metal working equipment and technology
Metal-cutting shears
Bending and leveling machines
Foundry equipment
Surface treatment and coating equipment, tools, materials and technologies
Metal-cutting tools
Blade cutters
Abrasive, diamond cutters and cutters made of super-hard materials
Auxiliary tools
Tooling systems, systems for tool coding and counting of cutting tools
Integrated tooling
Inspection and measuring equipment, tools and devices
CMM
Measuring devices in automated lines, in-process control devices, instruments for linear and angular measurements, surface and shape precision quality control devices
Diagnostic systems and devices for metal-cutting machines and tools
Components, tooling, hardware, software, operating supplies
CNC programming systems and programmable controllers
CAE/CAD/CAM systems, automated control systems, automation hardware, software
Automation of machining equipment including tool magazines, storages, handling devices, industrial robots, stackers, automated warehouses, sensors and systems of automated assembly
Complete electrical equipment and drivers, including line drivers
Hydraulic and pneumatic equipment, lubrication equipment, filtering devices
Reducers and motor reducers
Blocks and couplings, bearings, rubber products, operating supplies, etc.
Input data converters for control systems
Dies, moulds, fittings and accessories
Repair and upgrade of equipment, spare parts, services
Additive manufacturing. Industrial 3D printing
Additive manufacturing is an integral part of the Industry 4.0 concept. It is this type of manufacturing that allows having a single digital approach to the production of physical objects.

Thanks to the possibility of manufacturing products of any complexity, 3D printing gives engineers and designers much more freedom to develop and design future products. A single production platform helps to reduce labour inputs.

Apart from prototyping, additive technologies are also becoming an integral part of mass production. As a result, the demand for these technologies is growing really fast in different industry sectors.

The Metalloobrabotka organisers pay close attention to this topic as it is one of the most promising fields of this country's innovative development.
Welding and related technologies
Advanced welding technologies are vital for development of a lot of different industries such as machine building, automotive industry, shipbuilding, aerospace industry, construction of buildings, bridges and railroads, oil and gas, chemical industry. Welding equipment, materials and technologies are needed for development and progress of every industry where metal is used.

Russian and foreign companies, developers, manufacturers and suppliers of equipment and technology for various types of welding, cutting, build-up, process automation and robotics will take part in the exhibition.

Nowadays, companies offer their clients and customers not only machinery and equipment but also technological solutions and task-specific services, including software, materials and protection means.
Robotics and industrial automation
Today, robots are widely used all over the world for welding automation, machine maintenance, tinting, machining, quality control and logistical processes. More than two millions robots are in use right now. The countries leading in this field are China, Japan, South Korea, the USA and Germany. Together, they account for over 70% of the annual sales of annual sales of robots. At the same time, sales of robots in Russia make up less than 1% of the world's industrial robotics market. Russia is just starting to acquaint itself with robotics.

Metalloobrabotka will showcase robots made by the world's leading manufacturers, various software products for robot control, technologies for design and modelling of robotic systems, and other related equipment.
CALS (PLM, PDM, CAE/CAD/CAM)
Analysis and reengineering technologies
Product data and lifecycle management
Product data integration
Machining materials


Subcontracts. Investment and innovative projects


Research, vocational education and production


Industrial ecology


Industrial design


Industry 4.0


Surface Treatment Equipment
7 REASONS TO PARTICIPATE
All global trends under one roof. One of world top ten machinery trade shows
Recognized throughout Russia 30 years of bringing together professionals; logos of UFI and RUEF
Unique target audience, 59% of visitors search for business partners, 37% search for suppliers
State support of machine, building industry. Exceeded $ 2.4 billion in 2015