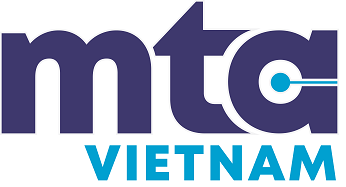 MTA Vietnam (MTA Vietnam)
Physical Exhibition
Tue, Jul 04 2023 - Fri, Jul 07 2023
MTA Vietnam is the platform for machine tools, precision engineering and metalworking industries to serve machining engineering sectors including aerospace, automotive, electronics, building & construction, energy, marine engineering, medical technology and oil & gas.

Introduction
WHO EXHIBIT ?
MTA Vietnam is the Vietnam premier trade event for Sheet Metal cutting / Metal forming Machinery, Metal-cutting Machinery, Tools & Tooling, Metro-logy, Cutting Tools, showcasing the latest high-tech precision engineering and machine tool technologies available in the global marketplace.
WHO VISIT ?
MTA Vietnam attracts many professional visitors from all over the world with a diverse range of manufacturing related industry sectors. Click the button below to see visitor profile in details.
WHAT'S ON DISPLAY ?
MTA Vietnam features a wide range of products including Metal Cutting, Metal forming, Metro-logy, Cutting Tools, Ancillary and Supporting Equipment.
EXHIBIT PROFILES
Angle Measuring Devices
Balancing Systems
Bending Machines
Blowers & Dryers
Boring Machines
Broaching & Shaping Machines
Cleaning Devices & Clean Air Systems
Colour Testing Equipment
Coiling and Wire Forming Machines
Coordinated Measuring Equipment
Cutting Tools & Tooling Systems
Density Testing Apparatus
Die Casting Machines
Die Sets and Casting Supplies
Dimensional Measuring Devices
Drilling & Tapping Machines
EDMs and Wire-Cut Machines
Fasteners Hardware
Tools and Accessories
Fatigue & Strength Testing Equipment
Gear Cutting
Forming & Finishing Machines
Grinding Machines
Honing, Lapping
Hot Runners
Inventory Control and Logistics Systems
Jewellery Making Machines
Laser Cutting & Laser Systems
Machining Centres
Manufacturing Systems
Materials - Graphite, Steel, Plastic
Material Testing Equipment
Measurement and Inspection System
Milling Machines & Lathes
Mould Tooling Design
Moulds & Mould Standards
Mould Bases
Mould Polishing Machines
Non-Contact Measuring Equipment
Optical Measuring & Testing Devices
Power Presses, Press Brakers & Shears
Plastics Moulding Machines
Polishing & Surface Finishing Machines
Precision Gauges, Indicators & Comparators
Precision Measurement Software
Preprocessing Machines
Presses - Hot & Cold
Profile Measurement & Projectors
Punching & Stamping Machines
Rebuilding & Retrofitting Services
Shape, Surface & Hardness Testing & Measurement
Software & Design - Manufacturing
Software - Mould Design & Rapid Tooling
Specialist Tools
Special Purpose Machines
Storage Retrieval Systems
Surface Finishing Machines
Test Monitoring Equipment
Thread Producing & Roll Forming Machines Tools & Dies
Transfer Systems
Turning Machines (Lathes)
Ultrasonic Welding Machines
Workholding Devices