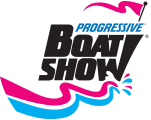 Progressive Boat Show (Progressive Boat Show)
Physical Exhibition
Thu, Jan 19 2023 - Sun, Jan 22 2023
Progressive Boat Show is an event featuring the boats and solutions to every captain's queries. The event features various products which help them in repairing, building or even decorating their boats. If the visitors have any queries, they can seek advice from professionals. The event includes exhibitors and professionals which are present to guide the visitors and enabling marketing for various quintessential products which are a must have's for every boat owner. The event displays latest engine, marine equipment's, accessories and tools imaginable from all different parts of the world. The event is a once in a lifetime event that enables visitors to compare models and tools and get trained by professionals all under one roof.
Introduction
NOT SURE WHERE TO START?
Discover Boating Boat Finder - What types of boats, accessories or gear are you looking for? Use the brands list to find dealers. No idea what you want? Try the boat finder to match you with boat types that fit your needs.
LEARN FROM EXPERTS & PROS
Progressive Boat Club - Want to expand your knowledge? Or hone your skills? Take advantage of onsite seminars and educational exhibits. Most are free—and a fun, entertaining way to learn.
MAKE A DEAL
You can buy a boat - Unlike auto shows, you can buy a boat, at the best prices of the year! Compare brands and models side by side. Ask about special financing, options packages and other incentives, too.