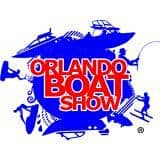 The Orlando Boat Show (The Orlando Boat Show)
Physical Exhibition
Fri, Aug 12 2022 - Sun, Aug 14 2022
"Voice of boating in centrel florida."
The Orlando Boat Show showcase over 20 of Central Florida's best boat dealers representing over 60 manufacturers. It features an exhibit of bowriders, pontoon boats, ski boats, cruisers, fishing boats, bass boats, deck boats, marine electronics, accessories, etc.
Introduction
CENTRAL FLORIDA'S PREMIER BOAT SHOW WITH OVER 500 BOATS
A great video of the Orlando Boat Show with 21 dealers showing over 500 boats, the seminar stage and great activities for the kids!