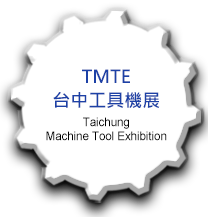 Taichung Machine Tool Exhibition (TMTE)
Physical Exhibition
Thu, Nov 04 2021 - Mon, Nov 08 2021
2020 Taichung Machine Tool Exhibition
From November 12th (Thursday) to 16th (Monday) at the "Greater Taichung International Convention and Exhibition Center" grand exhibition.
Introduction
TMTE 2020
In order to promote the development of the machinery industry, the 2020 Taichung Machine Tool Show will fully present the domestic machinery industry, industry 4.0 and smart machinery energy and industrial chain. The elite will be exhausted, and the popularity will be unprecedented. The "2020 Taichung Machine Tool Show" will continue. It will expand the integration of upstream, midstream, downstream and surrounding industries, fully display the machinery industry chain, and then drive the overall industrial production and promote the capital market to become more active. All walks of life are welcome to join the event.
Exhibition area
Automatic lathe area/machine tool area/industrial machinery area/hardware and components area/automatic control inspection area/cutting tool area/automatic control inspection area/warehouse and handling equipment area/CNC lathe association area/industry-university cooperation area
Advantage of the exhibition
Industrial settlements, mass buying: Tens of thousands of small and medium-sized enterprises have gathered in the central region to form an industrial supply chain for manufacturing, machinery, precision technology, and hardware components, forming an important driving force for Taiwan's export trade.
Unlimited business opportunities, long red orders: Proactively invite foreign buyers to visit, including manufacturers in China, Japan, South Korea, Europe and Southeast Asia, to promote matching between the two parties. The transaction amount is up to 100 million yuan, and follow-up tracking of orders should not be underestimated.
Propaganda is diverse and accurate: Print, electronic, online media, and outdoor advertising are vigorously promoted with the greatest effect.
Convenient transportation and crowds: Located in the transportation hub of Greater Taichung, it connects north and south with convenient parking.