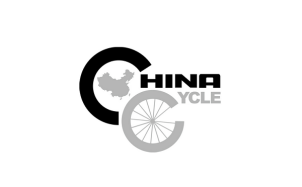 China Cycle (China Cycle)
Physical Exhibition
Thu, Aug 04 2022 - Sun, Aug 07 2022
"The Biggest International Biking Sector Trade Fair"
China International Bicycle Fair the biggest Automotive Aftermarkets and tuning trade event worldwide promoting bicycles and auto-motors. The professional industrialists gather and discuss the various issues and come to a common consensus aimed at resolving all the issues faced by automotive industries. The event also involves training sessions conducted by professionals to train new businesses. This is a must-attend event for automotive industries looking for the latest innovative designs and technologies based on current discoveries in order to flourish the automotive sector and make it more advanced.
Introduction
Why choose China Cycle?
BECAUSE we are number one in China
CHINA CYCLE gathers all the international and local market leaders from the industry, displays products — from components to manufacturing equipments, addresses all important target groups and thus creates the best communication and business environment for both sides.
BECAUSE we offer high quality of service and international standard
Our 31 years of experience with CHINA CYCLE enable us to provide you with more than just an exhibition stand. Industry and marketing know-how that is difficult to emulate. We get support from both cycle and exhibition associations such as China Bicycle Association, Shanghai Convention & Exhibition Industries Association.
BECAUSE the audience we address is incomparable
Experts from universities and institutions, target customers, group buyers and bicycle enthusiasts show us the market's needs. The latest research results display countless business opportunities. 89% of target customers contain retailers, importers and wholesalers. Moreover, 90% of them have purchasing authorities
Why visit China Cycle
Visit CHINA CYCLE and gain through knowledge of two-wheel industry across the world, meeting all innovative products for your business, especially for the booming Asia market.
With CHINA CYCLE, you could:
Learn new trends of market and learn more about industry competition.
Attend concurrent events and find new possibilities lying ahead.
Meet key industry players and talk about new purchasing planning.