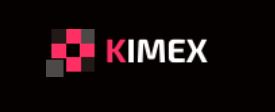 The 13th Korea International Machinery Expo (KIMEX)
Physical Exhibition
Wed, May 12 2021 - Sat, May 15 2021
The 13th KOREA INTERNATIONAL MACHINERY EXPO
Korea International Machinery Fair! Korea's machinery business center! A living legend exhibition! KIMEX 2020
Korea Machinery Industry Promotion Association - Super-growth across all industries in Korea. We are taking the lead to achieve.
In the era of superintelligence where everything is connected by data and moves smartly. Machines and IT for our daily lives and industries coexist and innovate. Contributing to creating a better future is the goal of the Korea Machinery Industry Promotion Association.
In particular, for economic revitalization and new change in Changwon, Gyeongnam, which is the heart of the Korean manufacturing industry.
KIMEX, the largest industry fair in the region, is acting as an innovative marketing platform.
Introduction
KOREA INTERNATIONAL MACHINERY EXPO (KIMEX 2020)
The largest business-oriented machinery exhibition in Gyeongnam region.
KIMEX 2020, which marks its 13th year this year, is located in Changwon, Gyeongnam, the mecca of the machinery industry. We will provide the largest business opportunities and network formation of machinery industry companies.
KIMEX, which has been growing and developing the machinery industry since 1998, will strive to create business in order to achieve early achievement of the manufacturing renaissance and successful development of smart industrial complexes in Gyeongnam.
In addition, KIMEX, which is always at the forefront of innovation, will present the first "smart factory demo equipment" in the region including Gyeongnam at this exhibition, providing visitors with the launch of a smart factory and the possibility of smart application of the old industrial complex.
Through this, we will hold a performance center where both domestic and foreign buyers, exhibitors, and members of the visitor can exchange and be satisfied, and stand tall as Asia's representative machinery exhibition contributing to the local economy.