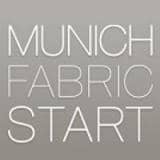 Munich Fabric Start (Munich Fabric Start)
Physical Exhibition
Tue, Aug 30 2022 - Thu, Sep 01 2022
"Trend Setting International Fabrics and Textile Trade Show"
The MUNICH FABRIC START is an international fabric trade fair. Various exercises of spinning, non-woven, weaving, knitting, buttons, trims, jewellery components, fastenings, hang tags, garment making, testing, software as well as dyestuff and chemicals, etc. in the Manufacturing, Fabrication, Repair & Maintenance, Textile, Fabrics & Yarns industries get limelight, thanks to this show. This event defines Trends and innovations in buttons, trims, jewellery components, fastenings, hang tags and a range of other functional and decorative accessories and solutions.
Introduction
As one of the leading European textile fairs, MUNICH FABRIC START opens the new season twice a year with a qualitative portfolio of international fabric and ingredient manufacturers who present their latest developments and innovations in Munich. More than 1000 manufacturers from 40 countries, over 1800 collections and a comprehensive range of textiles, accessories, prints, finishings and apparel sourcing make MUNICH FABRIC START an outstanding international business format.
An event programme with renowned speakers, competent trend lectures and detailed trend and sample areas offer an extensive pool of information and inspiration in addition to the trade publications provided.