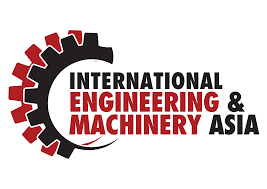 Int'l Engineering & Machinery Asia Exhibition (IEMA)
Physical Exhibition
Tue, Nov 16 2021 - Thu, Nov 18 2021
Int'l Engineering & Machinery Asia Exhibition scheduled on 29 - 31 October 2021 at Lahore Expo. International Engineering & Machinery Asia is Pakistan's Leading Business Exhibition on Engineering, Machinery tools and allied products, which Attracts high quality potential Trade Visitors from Engineering, Machinery and Manufacturing Industry across Pakistan as well as neighboring countries the steady growth of the event, is a reflection of the increasing capabilities as well as the potential of Pakistan machine tools sector.
International Engineering & Machinery Asia has been instrumental in driving the growth of Pakistan's Machine Tools Industry and its key emphasis is on showcasing the Technology Advancement, New Innovations in Machine Tools Industry. Incorporating Events: POWERASIA - ENGINEERING ASIA - OIL GAS ASIA - AUTO ASIA - SOLAR & WINDTECH ASIA - MINES MINERALS & METAL ASIA - MACHINE TOOLS & HARDWARE ASIA - ELECTRICAL VEHICLE ASIA - POWER & ELECTRICITY ASIA
Introduction
Power & Alternative Energy:
The Power & Alternative Energy Asia Exhibition is the biggest specialized Power & Alternative Energy event in Pakistan, covering power generation, transmission and distribution, development of newer sources of energy saving technologies.The Exhibition welcomes leading manufacturers and suppliers' of equipment and services for the sectors:electric, hydroelectric, thermal, natural gas, fuels, nuclear & solar power supply systems, electricity transmission networks, manufacturers of energy saving equipment and technologies, safety, construction, repair & maintenance organizations etc.
Engineering:
Engineering Asia International Exhibition aims at developing and promoting every sphere of engineering Sector in Pakistan through inter / intra industrial cooperation and joint ventures among local and foreign partners. Engineering Asia aims to focus on the immense potential of heavy/ light engineering machinery, accessories, raw Material supplies and allied services under one roof. The Engineering Sector in Pakistan is engaged in producing cement and sugar plants, industrial Boilers, chemical plants & equipment, construction equipments, power transmission towers; Textile related engineering components, automotive parts and accessories etc.
Construction Machinery Asia:
Construction, a term that encompasses activities related to the creation of physical infrastructure and related activities, plays a crucial role in the economy of any country.It has been estimated that output of the sector has a significant share of 40-60% in gross fixed capital formation.
Solar & Windtech Asia:
Pakistan is among such countries which is abundantly blessed by nature with renewable energy like wind and solar.Pakistan, being on the Sun Belt, is highly suitable for generation of electricity through solar. Wind power is the conversion of wind energy into a useful form of energy, such as using wind turbines to make electricity, wind mills for mechanical power, wind pumps for pumping water or drainage, or sails to propel ships.
Oil & Gas:
Oil & Gas are the two major components of the Energy Mix contributing almost 80% share to the 64.7 Million TOE of energy requirement in the country. To cater the increasing energy needs in all sectors, Government is pursuing polices of attracting private investment. As a result, the Oil & Gas sector has attracted Foreign Direct Investment of USD 412 Million in 2013-2014.
Machine Tools & Hardware Asia:
This exhibition is focus for manufacturers of hardware, tools and technical equipment, and for professional distributors: retailers, wholesalers, purchasing managers and decision makers working in the industry. A way to monitor competitors and collect market information. A great platform for brand exposure and recognition.A useful opportunity for catching up with the latest industry news and products: An intense day for exhibitors and visitors alike, who can meet up with contacts old and new, and develop new and exciting business opportunities.
Auto Transport & Logistic Asia:
Auto Transport & Logistic Asia Show came into being to provide our industry a platform from the country to showcase its capability and potential to the world. It is three day event with the entire Auto Engineering Sector assembled under one roof.
Mines, Minerals & Metal:
Minerals & Metals International Exhibition are a leading biennial international event for industry professionals. It is one of the most significant events in the Pakistan's Mines. Minerals & Metals market and will serve as an ideal B2B platform for entrepreneurs, Mines, Minerals & Metal Asia aims to create networking channels .